Altona From Above
Altona Forest is located in Pickering, Ontario and is part of the Petticoat Creek watershed which begins in the lands south of the Oak Ridges Moraine and in Rouge National Park and empties into Lake Ontario in the south. It is bordered by Altona Road to the west, Rosebank Road to the east, Finch Avenue to the north and Sheppard Avenue to the south. There are currently 7 entrances to Altona Forest trails.
Current satellite views of Altona Forest can be seen in Google Earth.
These aerial photographs represent Altona Forest in 2000; before Strouds Lane was connected to Altona Road and the Strouds southern neighbourhood was built. Click below to view a high resolution black and white image. The image will open in a large format so scroll up and down to view the full image. Aerial photographs on this page are courtesy of First Base Solutions Inc.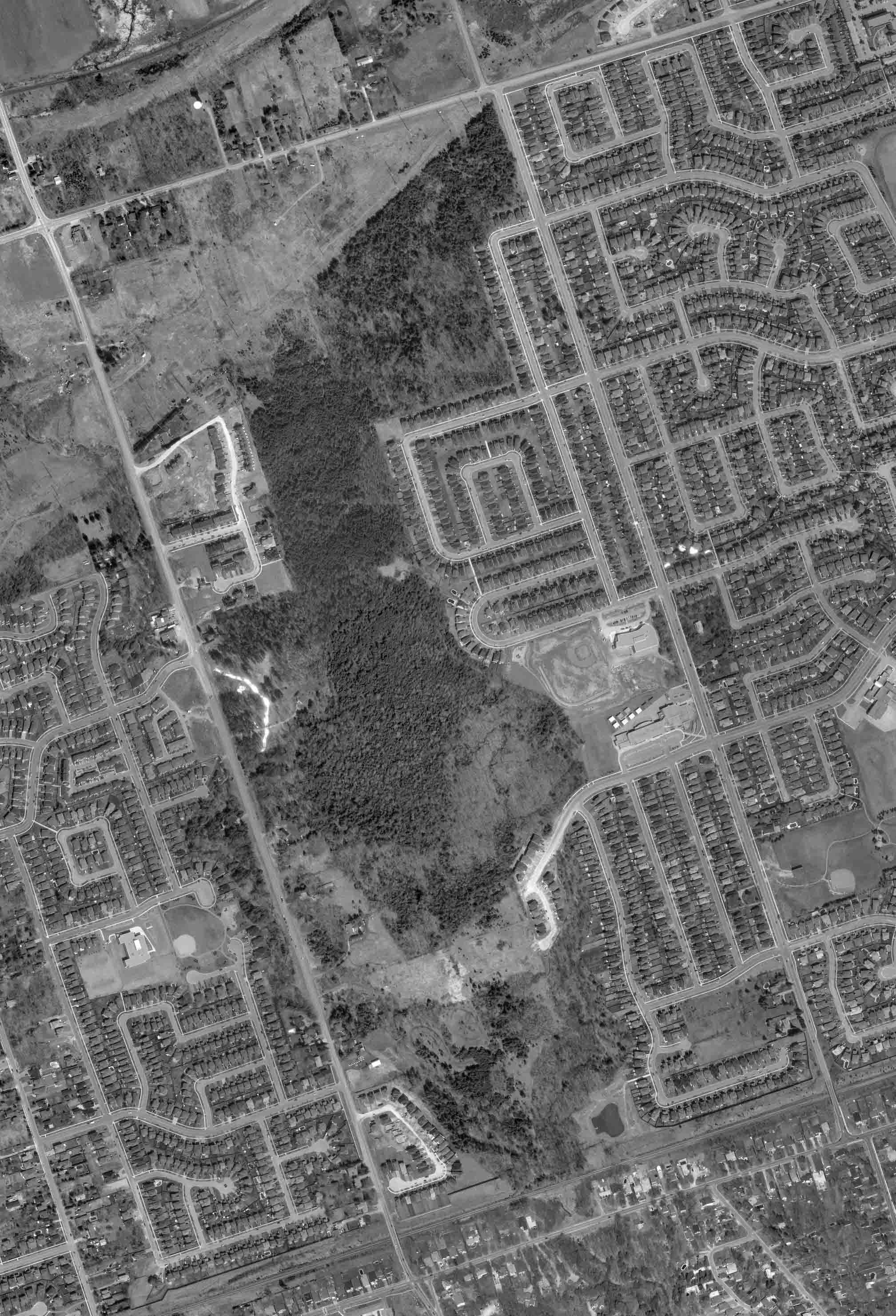 This is a full aerial view of the forest.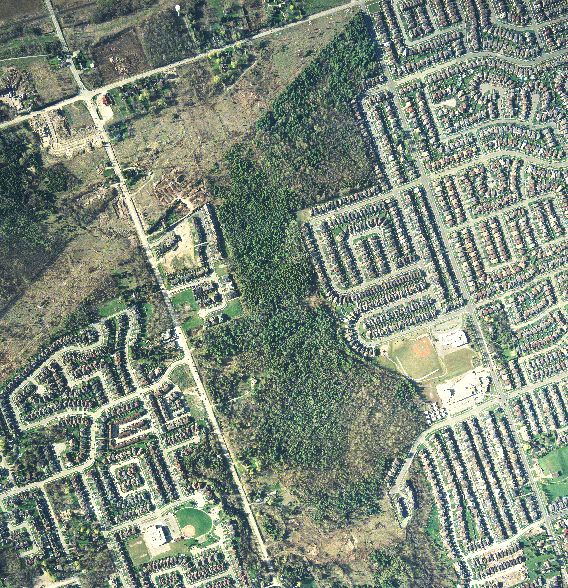 This shows the northern section. The diagonal cut area is the hydro corridor.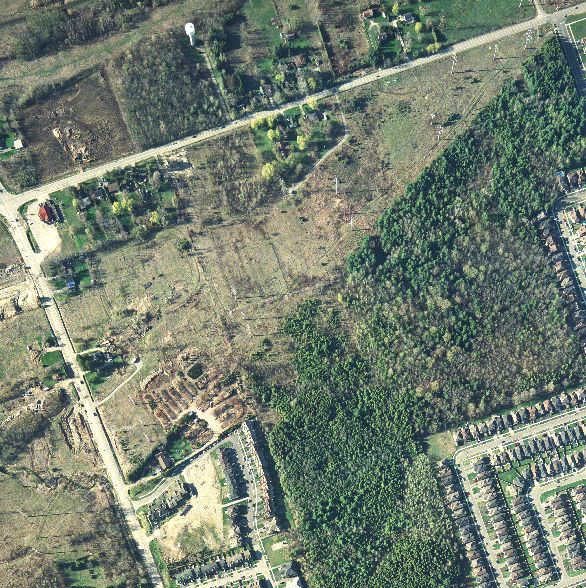 This is the middle section of the forest.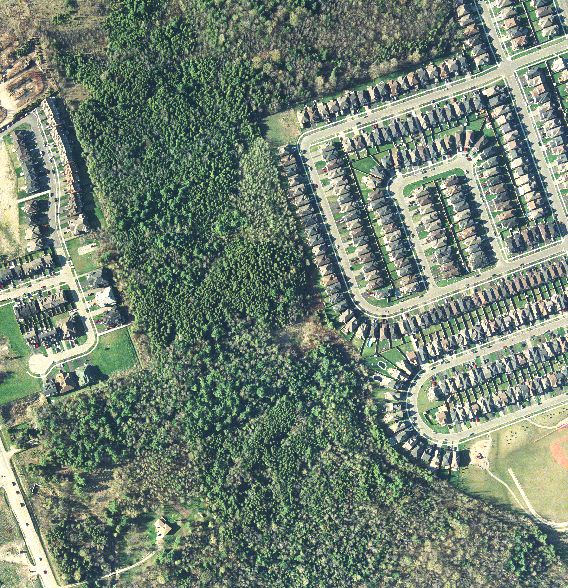 This is the lower or southern section of the forest. Notice where the road stops on the right side of this photograph. This is Strouds Lane. Since this photograph was taken it has since been extended through to Altona Road. More houses will be built which will back on to the southern most portion of the forest.